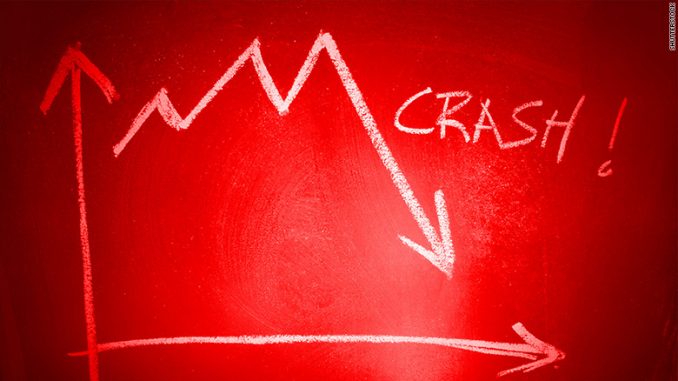 Welspun India is a brand company. They are aggressively developing their brand all over the world. I'm a great fan of their textile clothing especially their Towel line. I just came across the following news shit which freaked me out.
Welspun shares are plunged 20% today (22 August) due to some severe ties with its big retail customer. All of sudden, I remembered that my father used to work as a Deputy General Manager 2.5 years back in the Vapi branch of Welspun.
Even today, we use costly Welspun towels which my father got in bundles as perks from the company. I use the towels which are exported to Wimbledon. Yes! the exact towel that hangs across the neck of the great tennis player – Novak Djokovic. It is exported from Welspun India (Vapi).
This is enough to show the brand value of Welspun but the severe ties with the company "Target" hit the goodwill of Welspun to a great extent.
I started interviewing my father regarding the whole working operation of Welspun. He also remembered the client "Target" which use to contribute around 10% of total sales of Welspun.
Following is the quick analysis based on some information I got from Bloomberg and from my conversation with my father.
Target claimed that it discovered 7,50,000 sheets and pillowcases which were labeled as Egyptian cotton but were actually made with another type of cotton.
Side note: Target Corporation (simply as Target) is the second-largest discount retailer in the United States, behind Walmart, and is also a component of the S&P 500 Index.
Target on Aug. 19 said it discovered 750,000 sheets and pillowcases supplied by the textile manufacturer were mislabeled as Egyptian cotton between August 2014 and July 2016. The company pulled the items from its shelves, will offer customers refunds and is phasing out all Welspun products. The issue was of "fiber provenance" and not about quality, said Mandawewala.
Following are the key takeaways from the call conference conducted by Welspun after Target announced to end its business relationship with Welspun (fully outsourced from Bloomberg).
The external audit will be completed by 6-8 weeks.
Target found issues with only 10 percent of products supplied by Welspun.
The company acknowledged that fault is likely to be with their own systems.
There were no quality or safety issues with the finished product supplied; the problem was with the origin of the raw material.
The company supplied the same product to several other clients. Total sales of similar products constituted 3-6 percent of Welspun sales over the past few years.
The sales from U.S. account for two-thirds of Welspun sales.
Only 10 percent of Welspun total sales in the fiscal year 2015-16 belongs to Target Corp which is $90 million but as per the Welspun conference call, only 10% of the items imported from Welspun are found affected. That simply means that only 1% of the total Sales is affected from this row.
But what panicking me a lot is that the price is affected by 20% (lower circuit).
Did the Welspun share drop justified?
It doesn't look justified from the figures but it is justified.
Company's goodwill is affected a lot all over the world from this row. Warren Buffett once said "It takes 20 years to build reputation and 5 minutes to lose it" (click to tweet)
I discovered a fact from the conversation with my father that apart from target corp, many other brand companies like Wal-Mart, Tesco, JC penney also import the same product. Which is why it is likely that other companies will also raise their concern over this row.
Thet total sales of similar products constituted 3-6 percent of Welspun sales over the past few years.
And Target Corp had also made a statement that "they are phasing out all of its products from Welspun, which it has used as a supplier for more than a decade"
Img – Bloomberg
(Img read – Target said it is phasing out all of its products from Welspun, which it has used as a supplier for more than a decade, though the process will take time since some merchandise has already been shipped or paid for. The withdrawal only includes two lines of Egyptian cotton bedding, and not all of its Egyptian cotton sheets are affected.)
So long term operations of Welspun will be highly affected by this move.
However, I'm impressed with Welspun management's quick initiative. Soon after the adversity, they arranged a quick conference call and made some positive statements:
Welspun India told BSE in a filing that it has initiated a probe in the matter. "We have initiated actions to investigate the root cause. We are appointing an external auditor to audit our supply systems and processes. This is an issue of highest priority for us and we will take all necessary steps to address it, " the company informed BSE.
A "Big Four" accounting firm will be brought in to examine supply systems and processes – Said by a spokesperson of Welspun. Also, Welspun ensured that the problem is not with the company's operational system, it's in the root from where they get raw products. Chances are, they will soon come up with some positive statements.
Should we invest in Welspun?
Right now, we can't say anything about their share price fluctuations. Everything will only be quite cleared after the audit report which will be completed by 6-8 weeks. Until then, shares will remain deflated.
Source links (Bloomberg):
http://www.bloombergquint.com/business/2016/08/22/welspun-india-orders-audit-after-losing-a-major-client
http://www.bloombergquint.com/onweb/2016/08/22/target-supplier-welspun-falls-most-in-a-decade-on-cheap-sheets
http://www.bloombergquint.com/business/2016/08/19/target-severs-ties-with-welspun-over-egyptian-cotton-dispute
http://www.bloombergquint.com/markets/2016/08/22/stocks-radar-welspun-india-oberoi-realty-fortis-healthcare-and-more
Updated:
Welspun is on second day straight LC fall after some adverse statements from world's biggest retail chain – Walmart. It is Welspun's third-biggest customer.

Update 2:
Does anybody remember the Oil Salad Case?
American Express was wiped out by the amount $150 million which is a large amount of money in 1964.
The stock dropped by almost 40% of its value from 60 to 35.
Consider reading this presentation by Prof. Sanjay Bakshi for more information – http://bit.ly/2bHZiVZ
For now, I just want to draw your attention on – Warren Buffett found this as a good opportunity and invested $13 million into the stock for a 5% stake in Amex. That's 40% of his partnership's money.
40% is a large part of any portfolio and until now he retains that part of portfolio with him.
The only reason he invested in the stock is because, as stated in the power point presentation, is –
Risk of run on Amex. Consequences of a run are severe but what's the probability? Buffett finds out by going shopping. He finds out that customers don't care. The tarnish on Wall Street has not spread to Main Street.
Opportunity comes out at the time adversities only. Like again, Mr. Buffett aggressively invested at the time of 2008 financial crisis.
Below are 2 points which I think, makes Welspun a good investment at its current price –
People don't care what type of cotton is used in the towel they use. They just need Quality.
Frankly speaking, as my father use to work in Welspun so my family uses their towel (Yes, the same towel which is imported to Wimbledon) and we are not planning to throw them out just because it was found that it was not made from Egyptian cotton.
What matters to people is the quality and of course, their quality is far much better than any other towel brand, at least in India.
Okay, let's assume that the world went opposite and started throwing out the towel that found defective (not made of Egyptian towel).
Here comes the second point.
Egyptian cotton sheets contributed 3-6 per cent of revenues in last 2 years.
It doesn't make sense if the stock dropped by almost 44% from 103 to 59 (as of today) just because of 3-6% sales get affected.
However, the stock will remain deflated for coming few months but in long run, it looks like a great opportunity. The issue will get settle down soon.