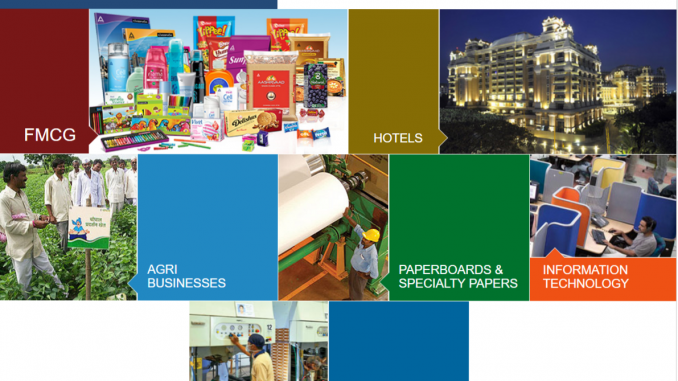 IT sector is going through a bad time.
Almost every IT Stock is suffering due to man-made disaster – BREXIT . In last 3 months, Infosys dropped by 18%, Wipro by 13%, TCS by 7% and so on.
However, HCL Tech had beat the analyst expectations. A couple of months back it was at its 52 week low, now people are bullish on it. It's now quite inflated.
Despite a great follower of Warren Buffett, I like to Invest in Tech stocks. Time to time, I keep reviewing tech companies.
When somebody asks me – Which is the best company in Tech Sector? – I undoubtedly say – Of course, TCS. Their fundamentals are far much above than average.
But what matters is – At what price the stock is available? – Current market price can make an excellent company a bad investment and can make a stinky company a good investment. Even a crap has its own value.
Circumspectly, a stock caught my eyeball – NIIT Tech.
And I was astonished by the bargain opportunity available in the market. Half year back, this stock was Analyst favorite. Whole of the market was bullish on this stock. Many were preferring this stock as the world's best-performing stock:
Img- Bloomberg
Side Note: To know why I prefer Bloomberg over other news channel, you should read this article.
And without any disturbance, it continued trailing to its 52 week high. The shares were up 74 percent from a March 25, low.
Here's what Bloomberg says about it:
NIIT Technologies, which provides software solutions and information technology consultancy, fell 0.8 percent to 589.65 rupees in Mumbai on Wednesday. The stock trades at 12.3 times projected 12-month earnings, higher than the five-year mean of 8, data compiled by Bloomberg show. The valuation reached 13.1 times on Nov. 17, the most expensive in eight years.
But the stock consistently started dropping down after 14 June from Rs 569 (see the price graph):
Img – Google Search Engine.
Yes! Just after its first quarter results. As per BSE site, the result was aired on that day:
I was still confused for – Why the stock is consistently dropping since 14 June just for sake of quarter results? and lost around 30% of its market cap.
I started digging out the reason and found a news short on economic times with the reason behind consistent price drop – It was due to 47.5% fall in its Net profit.
Now another question arose – What's the reason behind such a disastrous profit fall? And BINGO – found the reason as stated in image:
It was due to one-time non-cash expense: A provision of Rs 36 crore for amounts outstanding in respect of a government contract, where the programme has been put on hold to resolve project issues.
Then I started peaking inside the financial statements. Here is what I got:
An exceptional item was charged in Profit & Loss statement which leads to 47.5% of the drop in the profit and all other stats on the statement are more or less same.
Now every facts and figure point out that the reason behind the drop was this one – time charge in P&L AKA it will not affect the profit and loss statement again and again.
And making provisions is a non-cash expense. Therefore, the cash will remain with the company itself.
That simply means that the long-term future of the business remains intact.
Instead, the company was aggressively adopting different strategies to spike up the sales and profit like – Avoid the Government (Isn't it sounds awful).
This is what said by Company's CEO – Arvind Thakur:
"When the program gets delayed or I don't get paid, it starts impacting," he said. "One of the reasons why you're seeing our stock price running up is because we've started de-focusing on these large programs and shifted our energies to global markets. Our margins improved dramatically. It consistently impacting our receivables and most significantly our margins — government was good in terms of generating revenues, but not good in terms of collections"
And Yes! the company was highly benefited from this strategy:
It improved the margins.
It improved the Working Capital days.
Reduction in delayed payments on sales.
No more red Tapism.
In addition, company is consistently attracting customers from all over the world (big players like Flydubai).
They are also increasing their client base at a good rate:
Img – NIIT Report
The revenue was Up 4.5% YoY, Down 2.3% QoQ as per their report. The decline was due to – Decline in UK Insurance Product revenues (BREXIT) and Decline in India business due to lower revenues in India Gov.
But at the same time, the client base has grown in America due to growth in Business and Finance digital services.
This analysis is based on the facts I know and found on the internet & reports. The decision may change on the discovery of any facts that I'm not aware of. If you know anything that makes the stock risky, let me know in the comments.
And Yes! this stock is part of my portfolio.