You may have heard the name – Nemish Shah – if you're a Stock Market Enthusiastic. He is counted in one of the top 10 Retails Investors of India.
In this article, I'll introduce this person to you and his Investment Philosophy which made him one of the most successful Retail Investors.
…..and exactly how you can follow his footprints, eventually beating the market averages by great margins.
First of all, he is not a person who want publicity. He's quite a spiritual person. Despite having deep roots in Stock Market, there's hardly written anything about him over the Internet.
You can find many articles on Jhunjhunwala, Ramesh Damani, Parag Parikh, Sanjay Bakshi, Aswath Damodaran and how they turned 1000 into crores.
But when it comes to this person (Nemish Shah), Google search is irrelevant. So I consider writing this blog to highlight his contribution in front of thousands of eyeballs.
Anyway, let's get an introduction of this living source of inspiration.
Introduction
Mr. Nemish Shah is the co-founder of ENAM, one of the most reputed and respectable investment houses in India. I filtered out the whole web and below a brief introduction, outsourced from a Flame University Website. He is elected as a Governing body of this University. Here we go.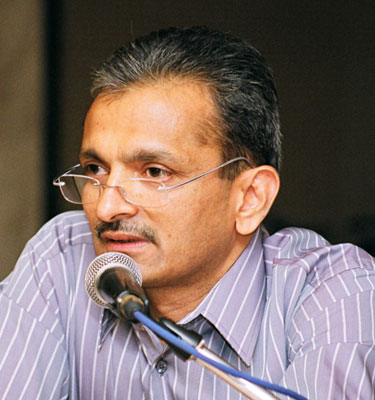 He, along with the co-founders built ENAM adhering to investment research as its backbone. He is very well known in the investment circle and his investment views are highly sought after.
For over thirty years, Mr. Shah, along with his co-founder, Mr. Vallabh Bhanshali, also a highly revered individual in the financial markets with a philanthropic inclination, and his partners, has led ENAM in its growth into a leading financial advisory institution in the country.
The focus is on long-term investing in the Indian equity markets. He employs a fundamental bottom-up research approach to identify high-quality businesses, that are structurally well-positioned, have sustainable competitive advantages and execution capability for consistent long-term growth.
Mr. Nemish Shah earned a B.Com. from Lala Lajpat Rai College, Mumbai University in 1977. He has multiple philanthropic initiatives (one, I had also visited).
Now viewed as a deeply spiritual person, his peers reckon that it is this element of spirituality that has helped bring about an element of balance to his investment strategy.
He is an avid reader of Jain scriptures and likes to unwind by watching cricket or listening to music.
Investment Philosophy
His philosophy is highly similar to Warren Buffett, who championed investing in firms that benefit from growing consumption. And, by all accounts, he is reaping handsome returns. Mr. Shah has seen his investments in Asahi India, supplier of automotive glass, multiply 3.4 times in 3 years.
I'm tracking his Portfolio since a long time, one thing interest me a lot is that his portfolio is sector driven.
He didn't invest in many stock or sector instead conversated his funds to limited stocks & sector that he understand.
Keenly look at this snapshot from Economic Times.
You can easily locate the 4th head above. None other than Nemish Shah.
But I want your attention on the stocks which are driving his Portfolio. Again look at the image and read out loud that 2 stock governing his PF.
Asahi India Glass
Sona Steering System
What fun in this? Just a card in the deck of Stock Market.
Have you found out what's common in them? huh?
They are Auxiliaries companies to Auto Mobile Industries. Asahi India Glass makes glass for automobile and other is easily understandable by the name, steering.
He targeted the Auto ancillaries sector.
What the rationale behind this?
Everybody knows that the Automobile industry was touching the sky. Sales growth, Profit growths. Margin expansions. Increasing income levels among Indians, increasing the expenditure on Automobile.
According to Society of Indian Automobile Manufacturers (SIAM), passenger vehicle sales last month were at 2,80,677 units as against 2,68,630 units in October last year.
While the whole market was crazy behind Auto Mobile stocks like Maruti Suzuki, Bajaj Auto, Hero Motocorp or any other shitty stocks….. this man (Nemish Shah) was busy finding out the companies which are assisting automobile Industry.
Smart move. Isn't it?
Here comes the concept of the circle of competence. Build your COC and stay inside it. Just stick yourself with Feviquick.
It can be anything you understand. Like if you're a Software Engineer then you may stick with IT sector. If you're a Doctor then you should stick with pharma stocks. If you're a Finance analyst then stick with banking stocks.
That's what I learned from Nimesh Shah.
I had also read a Forbes article on him (dated: Feb 2, 2015) which highlighted this gentleman for the first time on the web. Founding paragraph is as follows:
Nimesh Shah is a reclusive man. He has not met the media for over 15 years. Even after Axis Bank took over his firm Enam Securities in 2010, he was neither seen at press conferences nor were his pictures bandied about in the media. So when he agreed to talk to Forbes India about his investment philosophy, we were excited.

We met him at his sprawling office in downtown Mumbai's Express Towers with stunning vistas of the Arabian Sea. The office is simple with light brown furniture and plenty of open space. There is no receptionist. It is quiet but it does not have the coldness of a private equity firm.
Consider reading the article at full strength. My special thanks to PRAVIN PALANDE, SAMAR SRIVASTAVA for writing their talks (with Mr. Shah) forming the article.
However, I want to draw your attention towards 2 things from above paragraph.
First.
He doesn't like to be highlighted publicly. And as I earlier said: He is a Spiritual Person. Advent is clear…
"But then it is always luck that decides success," he says, looking at the pictures of spiritual gurus adorning his walls. "Who am I?" is the question he is trying to understand. And it is a very difficult question to answer, Shah says. Perhaps that is why he is reclusive and spends his time introspecting. His spirituality is evident. Consider that Shah has avoided investing in tobacco, hotels and liquor as they don't fit in his internal philosophy. He wants to live a quiet life, coming to office at 8.15 am and going home by 3 pm, he tells us.
His spirituality is purely reflected from this another para of that Forbes Article. Additionally, he also liquidated holdings in RIL when it bought a stake in some hotel chains.
I liked his philosophy (of not investing in stocks which are unethical) and liquidated all the holdings at some capital gains. What's your opinion? (meet you in comments).
I had not met him in person, though, visited some of the Spiritual Events funded by him. One of such was held in May'15 in Mumbai.
Second.
Mr. Nemish Shah, one of the Formidable Four of Dalal Street that included Vallabh Bhansali, Manek Bhansali and Jagdish Master – had co-founded ENAM, one of the most reputed and respectable investment houses in India – which was later acquired by Axis Bank in Year 2012.
Not only Shah, other 3 also form the founding pillars of Enam Capital with equal contribution.
Initially, ENAM registered as a broking entity in 1984. Soon after co-founding ENAM, it entered the investment banking profession and within six months climbed to the top of the league tables in the IPO market.
ENAM has been the instrumental in multiple reputed IPO's in the country since inception. ENAM stayed at the top position in the IPO market for a number of years.
With his core interest lying in investment research, Mr. Shah is credited with pioneering investment research in India, a novel concept at that time in India.
Currently, Mr. Shah is actively involved in managing the firm's treasury operations and growing its proprietary capital, under ENAM Holding's Pvt. Ltd.
There'a lot to learn from Mr. Nemish Shah. I'll keep update this thread whenever I got something new about him.
Updated:
An article on Livemint highlighting the key men at Enam: Life comes full circle for key men at Enam