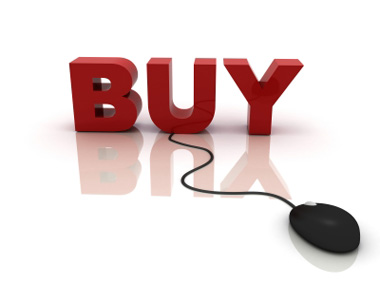 Yeah, there can be a situation like "Only Buyer/Only Seller" in stock market. Not for once in a month or year, it happens everyday.
There are many stocks which only have only buyer or seller. Here's the evidence…
Images are from moneycontrol site. Here's how you can find them……
First of all, open the site and click on the "Market" from top navigation bar as shown in the image.
Then scroll down (skipping up all ads), till you find below identical section…
You can easily locate out the Only buyer/Only seller section here, complement to Top gainer and loser. Click on "more" to get a full list of stocks as shown in first 2 images.
Still not able to find it?
Here's another alternative and easy way.
Go to Google and just search "moneycontrol + only seller". You'll get redirected to following image….
Now click on first result (interchange seller with buyer to get results for buyers).
Ta da! You are all done.
What, still not able to find it? Leave the universe.
Also consider reading: Freeze! No Buyers, only sellers in 411 BSE stocks (via Nasrin Sultana, Moneycontrol)
Bears were on the rampage with majority stocks in red tracking weak global cues. The Sensex was down almost 600 points intraday. The 50-share index is down around 20 percent in 2016 alone. The market has ended at fresh 20-month low.

In all, 411 stocks have hit the lower end of the circuit filter on the BSE across all groups. Shrenuj, Tara Jewels, Paushak, Spice Mobile, Khaitan are few stocks that are at lower circuit with no buyers.

Meanwhile, altogether 116 stocks were near their 200-daily moving average (DMA). Stocks that were trading near 200 DMA include Maruti, Zee Entertainment, Sun TV Network, SKS Microfinance, Engineers India, Manappuram, NIIT Tech, Reliance Communication, National Fertiliser and LIC Housing Finance.

However, market expert Ramesh Damani says the ongoing meltdown in the market is a great opportunity to buy some good business, adding there were plenty of them. According to Damani, nothing in the economy suggests that the boom which started in 2013 is over. He says India is heading into a period of lower interest rates and that will add heft to economic growth and corporate earnings.

It is a sea of red across global markets as the Hong Kong market closed with 750 point cut hitting a 3.5 year-low while European markets are down 2.5 percent. Rupee also made a fresh intraday and a fresh 28-month low, hits 68.04 levels while dollar buying by foreign equity funds has put pressure on the currency.