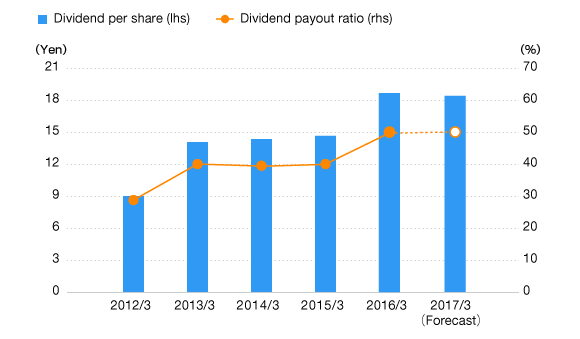 Starting your first investment is a lot like climbing a mountain.
You're starting from ground zero with a lot of enthusiasm, but when you realize you have to climb for days to get anywhere, that enthusiasm often turns into the feeling of being overwhelmed.
But when it comes to your investing career, the weather conditions, metaphorically speaking, are terrible as well.
Hold on! You have made a smart move to invest in Equity, popularly called as shares. Indian GDP is growing at 6%-7% per annum and as thumb-rule equities deliver return which is equal to GDP growth + Inflation. Equities are best investment vehicle used as a hedge against inflation.
Hey! getting started with your first investments is not terribly difficult – Here's what I would do to start my first investment and build up to $1000, $2000, $10,000………per month in "passive" income.
SEBI regulated a tight charge over documents submission. So this makes it a most crucial step. Your names, dates, and signature should be identical on all of your submitted docs.
Below are the exact 4 basic documents that one need to get registered as a stock trader with SEBI.
PAN card
Identity proof (Aadhar card, driving license etc)
Bank statement (last 6 month)
Cancelled cheque
These are the basic documents. However, in some rare case, additional documents are needed. Consult the broker for the same.
In addition, you would also have to fill up the registration form to which the above documents would be attached (highlighted in next step).
But where do you submit the damn documents?
This is what I'm going to show you in step 2.
Not only brokers help you to get your documents verified with SEBI, they also facilitate live trading in stock market. You can buy and sell stocks with just one call or one click (on trading app, platforms)
What you've to do is contact a broker and deliver them registration form with above-attached documents.
But still one should choose a broker with great attention. Some brokers charge so high that most of your profit is swallowed by their charges. An uncle of mine generated a brokerage of 1.5 lakh in 2 months on F&O trading. I was baffled after seeing his charge-sheet.
So if you don't have time to do your own research to find a broker then I'll suggest you invest through Zerodha. They provide flexible brokerage. As a head-start, you can trade with them. Later, when you gain some expertise, choose your broker as per your requirements.
When was the last time you read an investing book or an economic magazine article? Do your daily reading habits center around hot tips tweets, Facebook updates, or the directions on moneycontrol website? If you're one of the countless people who doesn't make a habit of reading books and articles regularly, you might be missing out: reading has a significant number of benefits on your investments and your market behavior.
Step away from your computer stock screen for a little while, crack open a book, and replenish your soul for a little while.
Below are 3 books which are highly recommended to beginners.
My personal opinion: At my earlier days, I started reading highly suggested books but didn't benefit more than this book. In my opinion, this book is a key to understanding other books. Just an extremely insightful book of great practical value that every investor, both beginners and the experienced, should read. No more words.
My personal opinion: This is my all time favorite. This book has also qualified for the Amazon Best Reads List – June'16. This book what made me understand the crux of value investing and spread a great message of how money makes money.
My personal opinion: Still I'm finding this book to read. Also tried to buy this book on Amazon but not in stock. Contact me personally if you can endorse this book to me. I read summary and reviews of others on this book and find it interesting. He made the value investing simple by just following ROCE and ROE matrix.
However, when you're done with above books. Try your luck on some more detailed books here – 11 books that will change the way you look at stock market
Now you're all done. You got registered with a broker and learned about the stock market. The next step will show you how to stand out from everyone out there…
What I like to do next is become a pro trader by tracking my performance, nearly daily.
Well quoted by Anurag Bhatia in another answer of the same question.
"Maintain a trading journal. Practice paper trading. Yes, you have to practice trading every day to be above average at it. Just like the world's best athletes practice every day"
However, you don't have to make a trading journal, if you're registered with Zerodha. As they have an inbuilt Q platform to track daily, weekly, monthly……. performance. Get more of it here.
This is the most important stage to make yourself a successful investor. Everyday tracks your profit and loss. You don't have to give hours, 15 minutes will be enough.
What you have to do is whenever you have a profit activate your flashback and figure out what made you invest in this share and mark that criterion as a good evaluator of share. And same applies to the loss position in opposite way.
When you have traded for a couple of months, nearly daily and got great insights of the market, open up Q platform, track your past transaction and create an algorithm.
…….and do whatever you need to cultivate maximum profit from stock market fluctuation.
Create your strategy………
Create your parameters……….
Create your own disciples……….
In-short, rely on yourself and trade like a boss. Don't get influenced by other traders, instead, influence them by your moves.
This is where the real money will be made. There are no shortcuts in this process…this is how it's done.
Just remember one thing:
Following others will not make you rich. Making others follow you will make you rich.
Hit me up on my website if you need any help.
Stay invested in Sensex or Nifty50. Normally shares of this category don't tumble more than 5% per day. Exceptions are always there but it's better than mid or small cap stocks. Once you get some experience in the field, choose your stock by your own analysis and own strategy.
You'll receive a call from Zerodha sales representative after you fill up the form. Add it to contact by whatever name you prefer. And disturb them whenever you've any doubts regarding how to trade…..etc.
Go for short term trading (although, I'm a great enemy of short term trading) but as a beginner, you'll not invest much so you should try with a short run. If you invested for the long run, you'll lose your interest in some time.
Keep the volume of traded money equal to the money which will not make you unhappy, if you lost them.
Don't get trapped in the vicious circle of brokers, advisers…. If their advice are so much effective than they would have been trading shares, not selling their advice.
Here's the reality: You're in a tough spot.
Starting investment profitably for a layman is not easy, but if you're willing to put in consistent effort, it can be done.
I've shown you four of the most effective steps I know to get started investing for a newbie. I encourage you to just focus on above steps until you create a sound money making a portfolio.
If you're looking for a bigger guide (with an illustration of a stock), this might help you – How to start investing: A complete guide from "आहा…" to "oh! shit"
If you've additional advice for newbies or have any sound investment strategy to share with others, I'd love to hear about them in the comments below.